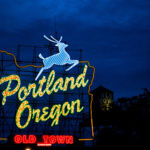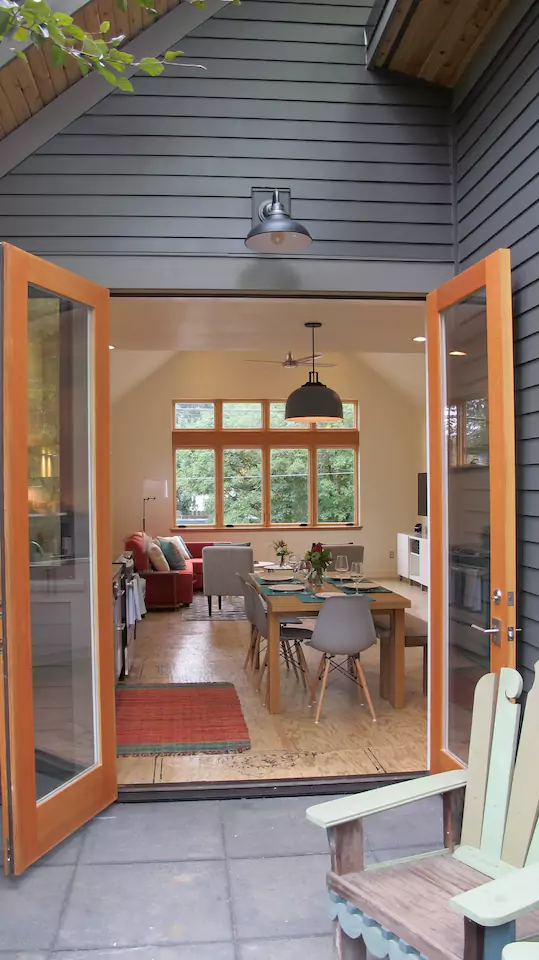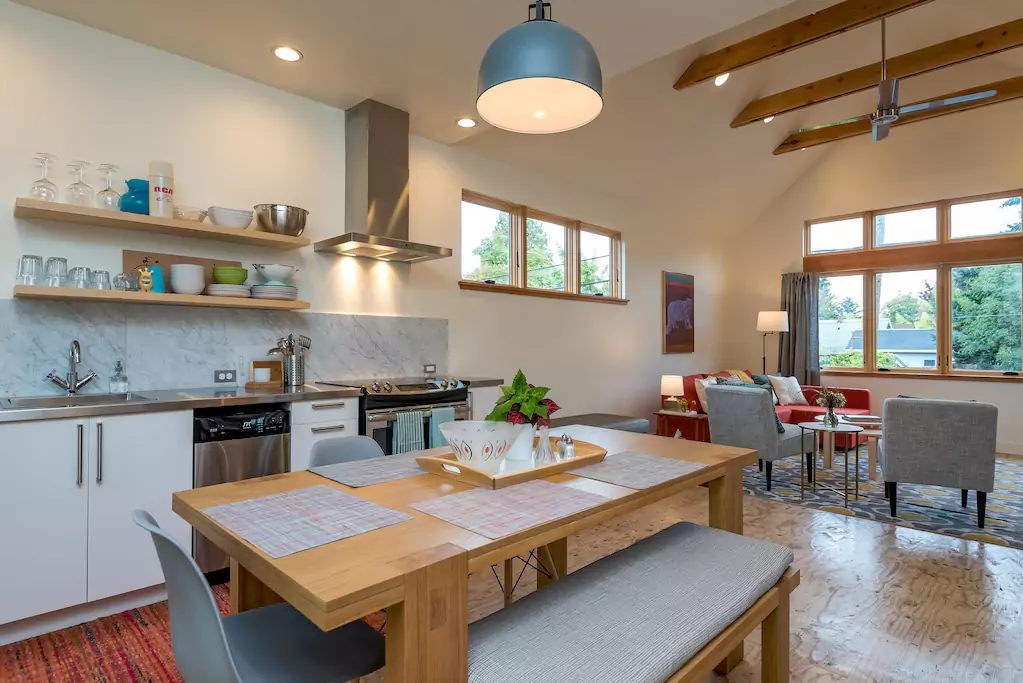 Remember that road trip I mentioned? Scratch that, it's getting postponed. Although we are still looking forward to that route someday, we decided we want to get out west and maybe do a trip that requires less driving (work) on our part right now. The Pacific Northwest has been calling me since high school, a little cliche for a high school student during the 90's, but I always felt a Seattle residence was part of my destiny, and that feeling never really went away. However, I became more in tune with potential depression triggers – toxic people, sugar, and well, a lack of warmth and sun. I just don't think living in the PNW will be great for me long term but a vacation, on the other hand, I can do.
We knew we wanted to head to the almost upper left corner of the US, sorry, Alaska, you will have to wait, but with Portland being synonymous with vegan everything, it was a very hard decision between the place that has been calling my soul for decades and Vegan Heaven. We were originally planning on both but with time constraints due to my husband's work schedules and not wanting to leave our animal babies too long, we were afraid splitting a week between the two would feel rushed. I have no doubt Seattle is extremely vegan friendly itself but for some reason I just need Portland out of my system, maybe because I've lived with the desire to visit Seattle for so long, another few months doesn't seem like a big deal, but since I went vegan, I felt a sense of urgency with Portland. It can be a drain on my energy, living in a non-vegan world so any chance I get to be more inside of a bubble, feels like a much needed reprieve. Maybe it won't feel that much more vegan friendly than Austin, but there is a special kind of beauty that only exists in the PNW, or so I hear. I'm really looking forward to it, if not already a little overwhelmed. I mean, how to choose where to eat when there are far too many choices for one week?!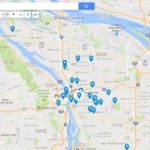 I took to Facebook to help narrow down the choices and received many great suggestions. My friend Derek Sarno of Portland-based Wicked Healthy was kind enough to email me his personal recommendations as well. When such a talented master chef recommends some places to eat, you take note! You may also know of my friend Margaret of Plant Philosophy, her Oregon trip photos have only added to the pull and I just loved reading about her heartwarming roadtrip to Portland with her dad. I don't camp, which I want to change, and I just wish she could show me the camping ropes. Ann Mai of Plant Crush also directed me to her thoughtful Portland vegan food recap that was extremely useful as well.
With our flights booked, our lodging secure, here are some places we are looking forward to checking out as well as some things we plan to do. We'll see what we manage to get through while we are there but you can be sure it will include a trip to the coast and waterfalls. We'll be gone over my 40th birthday, my husband's birthday, and Easter, not that it means much to us personally but it will effect business hours (and we still will bring along some Easter surprises for Julian) so I still need to pick the best places for proper celebrations but with a list like this, it shouldn't be hard to do.
Places To Eat
These are the places recommended to me which I haven't yet dwindled down but considering the sources of the recommendations, I'm guessing we can't go wrong. They aren't all 100% vegan but their vegan options are supposedly worth it.
Things To Do
I'd ask for favorite recommendations but I'm afraid we're packed full. Although, I'm sure we can squeeze in something spectacular.