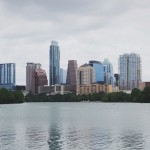 That title might be a bit of stretch as our time spent in Austin was short but so very sweet. There's still plenty of virgin-to-us Austin soil to explore next time we are there. It was a bit of spontaneous trip for Bryan and I, not that we left hours within booking the tickets, but more that we weren't planning a trip there just yet, right on the heals of our New England road trip and a week before we head to Puerto Rico, but when we saw those famously low round trip Spirit Airline tickets from BWI to Texas, we jumped on it. The only catch was that it was flying into Houston, an easy 3 hour drive from Austin. We love budget traveling more than convenience so we went with it. The original base ticket prices were I think just $29 roundtrip (!!!) but if you are familiar with Spirit, you know their prices are that low because everything standard on other airlines is à la carte on Spirit. You're allowed a small personal item to carry on for free, a standard carry on suitcase is often too big to qualify for that, leg room is a little less than normal, but that didn't seem to bother my 5'5″ frame unless trying to reach something under the seat, however my 6'1″ husband said it wasn't great but didn't seem all that much different than Southwest. Spirit is good about preparing you what their flight prices cover (just the ride) and don't (everything else), so make sure to read over everything here before you book with them.
We didn't bring our son for this trip partly because we didn't know what to expect from Spirit, we thought we would test the waters first. I heard the same amount of horror stories as I did pleasant experiences as long as you knew what you were getting into. We joined the $9 Fare Club, so that was an additional fee we had to pay this time around but felt it was worth it for the money we would save this trip and future trips. So our tickets were even less than the advertised shockingly low rates. We also added in a rental car since we would be driving from Houston to Austin. I was willing to go for the bare bottom ticket prices and just get by with a small personal item, many people wear multiple outfits strategically layered onto the plane to avoid baggage fees, I'm personally okay slumming it in the same outfit for a few days or packing minimally into a free carry on, but my husband wanted to check one bag, so that was an additional $42 (round-trip total for two). Bryan also wanted to pre-select our seats because we weren't exactly sure how it worked if we didn't. Was it a free for all like Southwest then or would we be assigned to seats away from each other? We still didn't get the chance to experience that, I would have been okay taking a risk and saving that additional $32 (also round-trip total for two). Although, I have a fear of flying I can't shake, so I was happy to have his leg to grab onto during take off. I'm still not convinced that hunk of metal is going to stay airborn, so far I've been consistently proven nothing but wrong, thankfully. The Government took the biggest cut at $57 but all in all, it was still our cheapest round trip tickets even with a rental car for a few days. At both BWI and Houston airport, everything went smoothly and I felt the flight itself was no better or worse than any other flight I've taken. Granted I have mostly stuck to Southwest so I don't have experience with anything remotely first class but the plane looked newer and clean, the staff was just fine, and it got me there safely and on time. That's all I really want out of my travel accommodations. Next time I'm determined to fly closer to the $9 price – think of how much more travel you can do if the flight cost less than large latte and a vegan muffin?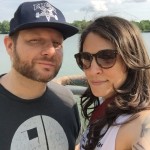 Enough about that, let's talk about Austin, the city that has been on the top of my Must Get To Soon list since I went vegan as it consistently makes the top vegan friendly city lists. Plus, I happen to have an online friend there and I was really looking forward to meeting and it's purely coincidental she owns a vegan bakery in Austin. I swear, a very lucky-for-me coincidence. I can confidently say that Austin deserves their place upon the vegan friendly lists – but obviously every perspective is different. Coming from Baltimore, I say it's well deserved, but maybe if you were from the Holy Vegan Mecca of Portland you might have a different opinion. But I'm writing this so we'll go with mine. Our real intentions for visiting Austin though is that we are currently auditioning cities in which we would like to move to in the next couple years. We're committed to moving, that's not in question, we are now trying to narrow down the where that fulfills our list of must-haves, such as year-round nice weather preferably in a vegan-friendly area, which secured Austin at the top of this list as well. What I loved most about Austin was that it was a smaller city that's easy to get around, by car at least that's all we used. I heard traffic can get pretty bad but we didn't experience any of note but we were not driving through rush hour. There are plenty of vegan options and even better, many vegan-only places to get really yummy food, but best of all it was surprisingly convenient to what I consider natural wonders. A natural spring pool within city limits? Check. A waterfall just a short 20 minutes south? Got it. Hikes? Yep. Bike paths and kayaking and even a clothing optional swimming hole. Several swimming holes of beauty all within short drives. You can spend the day in nature and hit up an all-vegan ice cream joint on the ride home. I can say that with 100% confidence because I've the pictures to prove it can be done in Austin. Not to mention the art and music scene that we didn't get to tap into very much this trip but it felt more obvious than our part of town. Even many of the little bungalows in the suburbs all had their unique touches as if everyone was a designer and couldn't bear to be in a house that looked remotely the same as their neighbor. These are my people.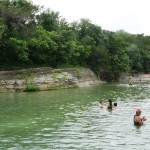 I'm sure there are cookie cutter pockets we missed or neighborhoods where people truly didn't care, but we were briefly driving through the more affordable suburbs to see just what we could get for our money – as central Austin is completely out of our budget and probably out of the budget of everyone I would know. One of the biggest complaints of current residents is everyone coming in and taking over their city and pricing out the lifetime locals and taking away the uniqueness of Austin – isn't that always the way? Nothing is sacred for very long. You have something good and next thing you know you have vegans flying in from Baltimore for a couple days looking for a house. That's what happens when you have all vegan shops like Rabbit Food Grocery, it's the Bat Signal for restless vegans trying to escape the black cloud of their current city looking for a place where both palm trees and cactus grow and Arlo's vegan burgers exist. And maybe the true Austin born and raised will feel differently but I felt there was a friendliness to the people of Austin that doesn't exist in Baltimore, especially in the service industry. I kept waiting for the cold shoulder or that aloofness I've grown to expect, if when not being treated downright rudely, but it never came. I even put it to the test, unintentionally and each time time I walked away skeptically about why I was able to escape unscathed. It was a nice change from home and made Austin even more the trifecta of things I like: food, nature, and people who aren't rude.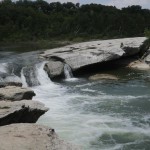 That's probably enough about the how and why Austin, I know you're really wondering just where to find all this good food and merriment. So check back tomorrow for Part 2 where I'll list out the places we enjoyed and those we hope to catch next time.