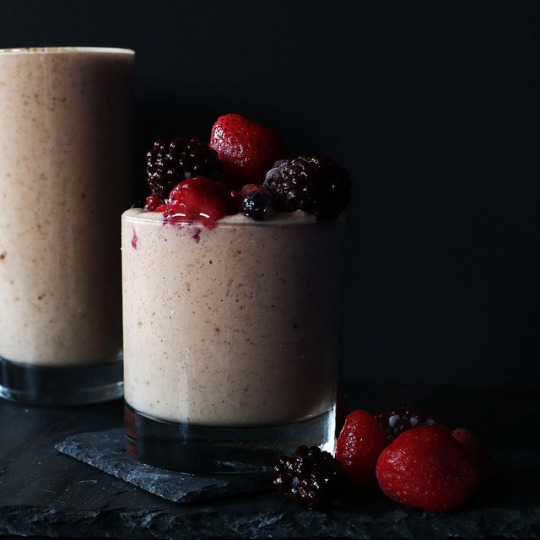 There's something about the classic combo of peanut butter and jelly that we just don't seem to ever outgrow. This is a slightly more evolved version from the white bread with the crusts cut off mess that I grew up on. But the same childlike happiness still applies. This is also our go-to flavor combo for the after school/before parkour and weightlifting class smoothie but a modified version to sneak in lots of other goodness. I'll write that one up soon, in the meantime, enjoy this one!
Peanut Butter & Jelly Smoothie - Vegan
2016-02-07 15:51:01
A twist on the childhood classic, perfect for anytime of the day.
Ingredients
1 ½ cups non-dairy milk (or sub water)
2 bananas
3 tablespoons of peanut or nut butter
1 cup organic strawberries, I used frozen
1 medjool date, pitted
1 teaspoon of chia seeds
more berries to top and stir in after blending
Instructions
Add all ingredients into a blender and blend until smooth. Top with berries and enjoy!
Cara Schrock http://caraschrock.com/