The more we travel, the more we find our groove. My goal is to get myself down to a small carry-on no matter where I go or for how long. We really don't require that much, I seem to be able to make it through my weeks at home with very little clothing and supplies but for some reason, the thought of being away from all our stuff sends us into pack-rat (rats are our friends!) mode bringing enough emergency supplies for every kind of scenario. I'm still a work in progress but I have become more comfortable bringing a much more reasonable amount of items with me. Although I try to avoid buying items without a purpose, I find these few things make life a little easier away from home. If traveling is something that you plan to incorporate more into your life, it might be worth the small investments for these reusable and durable items.
TravelWise Packing Cube System
As I move more into minimalist traveling, adopting my uniform policy no matter where I go and bringing less and less with me, my overnight bags and suitcases get smaller so it's helpful to stay organized. Even if you're bringing your entire 5 piece luggage set, these packing cubes help keep all the shirts together in one, pants in another, and so on, or you can do it by outfit. This also works really well when my family and I share one suitcase. I have the 5 piece set but different options are available. They stack and lay complete flat for storing.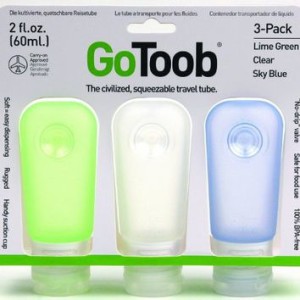 Humangear GoToob Travel 2 oz Bottles
Using only vegan bath and beauty items, it's not always easy to find travel sized products. I used to bring along my full size shampoo and conditioner bottles but with smaller luggage and often trying to avoid checking luggage at all, this wasn't a fool-proof method. These carry-on approved sized silicone squeezable bottles are my solution. I feel better using silicone over cheap plastic and it makes them much easier to squeeze. They are available in two other sizes but this size comes with a suction cup if you find yourself in a very compact stall shower.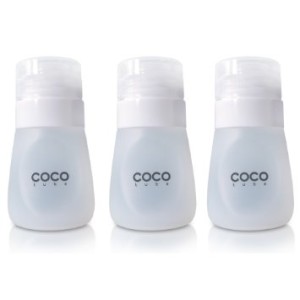 CocoTube Coconut Oil Dispenser Bottle
If you're like me, and seemingly the rest of the world, coconut oil has taken up permanent residence in your bathroom, probably in a re-purposed jar. And although I've done it many times, traveling with a glass jar of coconut oil probably isn't the smartest thing to do and despite double bagging it, it always leaked. Always. It also doesn't work well for carry-on luggage so when a friend recommended these little silicone coconut oil dispensers whether it's in liquid or solid form (!), in carry-on friendly sizes, I knew my travel days just got that much easier. I also use castor & olive oil to wash my face in another pump that didn't travel well, thanks to the CocoTube 3-pack, I now also have a solution to my face wash woes.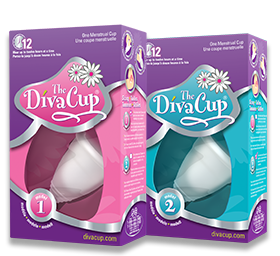 The DivaCup Menstrual Cup
Despite my never ending attempts at regulating, my menstrual cycle is on her own terms, coming when and wherever she pleases like that annoying unwanted house guest with bad timing you just can't shake. I've been caught on foreign grounds numerous times trying to hunt down organic tampons and when I do come prepared, the bulky box took up too much room in my luggage. I've ditched the single-use disposable tampons months ago in favor of a more eco and user-friendly experience, the Diva Cup. An unexpected bonus was how it simpified my packing. The diva cup doesn't take up much room at all and you only need to bring one. I bring it whether or not I'm expecting to need it. It also requires less changing so that's one less thing to worry about when you're trying to hit the sights.
I'd love to know your travel accessory essentials. I'm still on the hunt for an all-purpose travel bag and have found so many great suggestions but haven't pulled the plug. Those can really be much more of an investment so I want to make sure I choose wisely. There's also a few more accessories on my list but I am picking up pieces here and there as really needed.